Enfold Main Feature Overview
Enfold comes with a plethora of options so you can modify layout, styling, colors and fonts directly from within the backend.
Easily build your own styles within your backend
The theme allows to build your own styles right out of the backend without any coding knowledge. Start your own color scheme by selecting one of the many predefined schemes.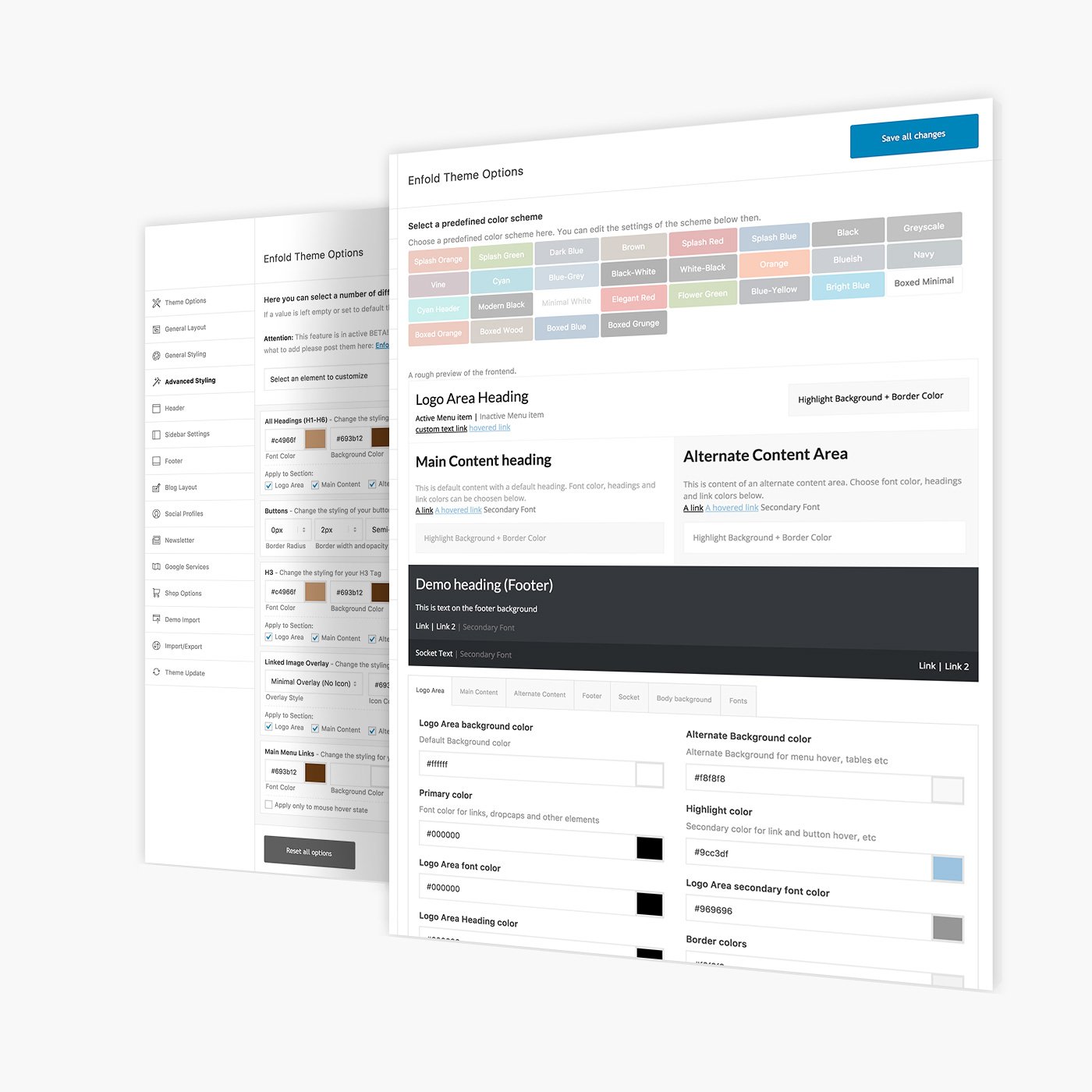 1
Select from multiple predefined color schemes…
2
Build your own color schemes
3
Edit the styling of single elements with the advanced styling editor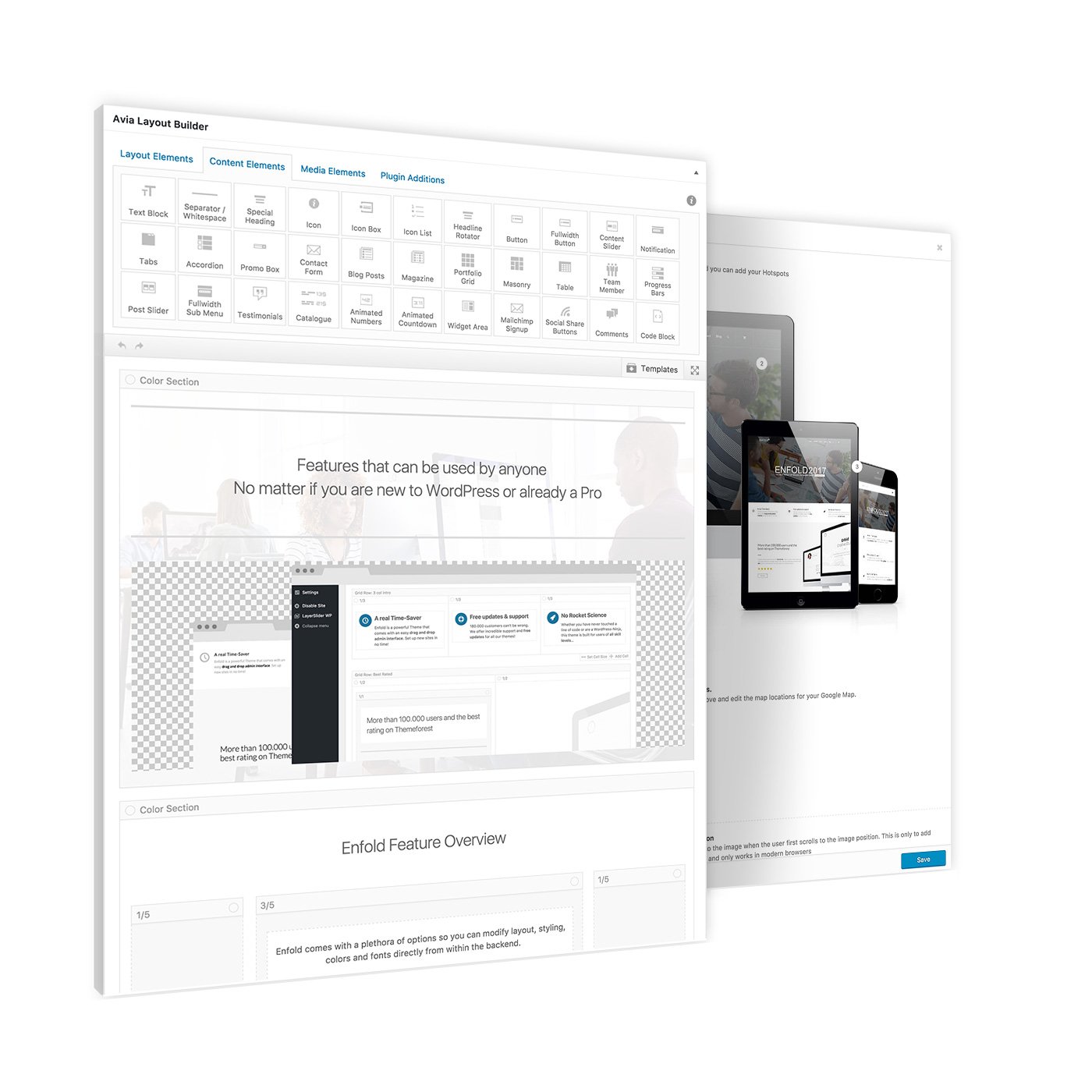 1
Tons of elements to build your site
2
Canvas preview to build your layout
The Advanced Layout Builder
The Theme comes with a template builder that allows you to build any number of stunning layouts and apply them to your entries.
All you need to do is to drag and drop the elements into place until you have a page you like. If you want to re-use a template you can simply save it and apply it to other pages later on.
Once purchased you get support and lifetime updates for the theme.
We are very dedicated to offer the best support experience possible and our track record shows that we do something right: Our support forum is a vibrant place to get support, offer feedback and help others.
Our dedicated support team usually answers all questions in less than a day (at least during weekdays 😉 )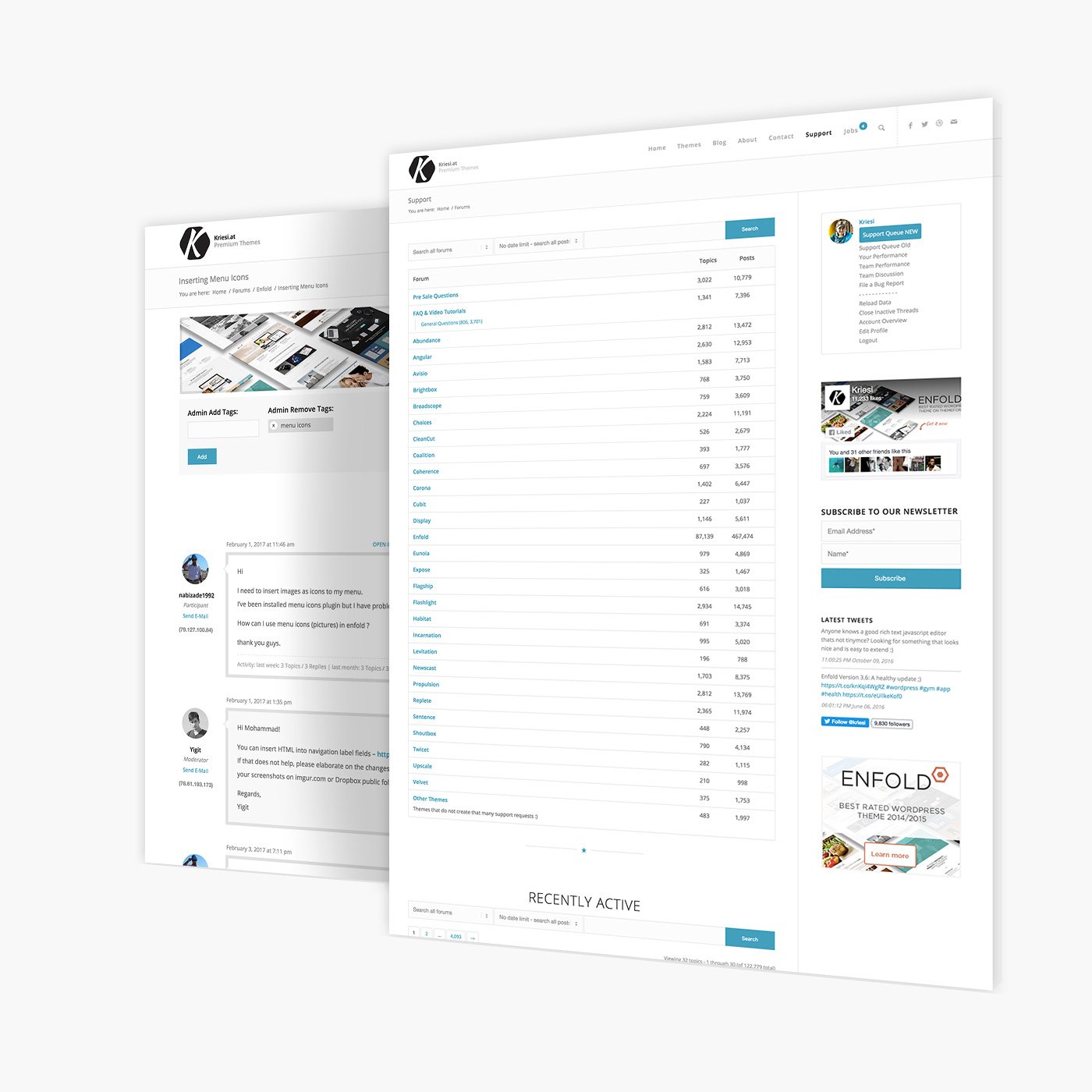 1
More than 120.000 Threads answered show that we do care!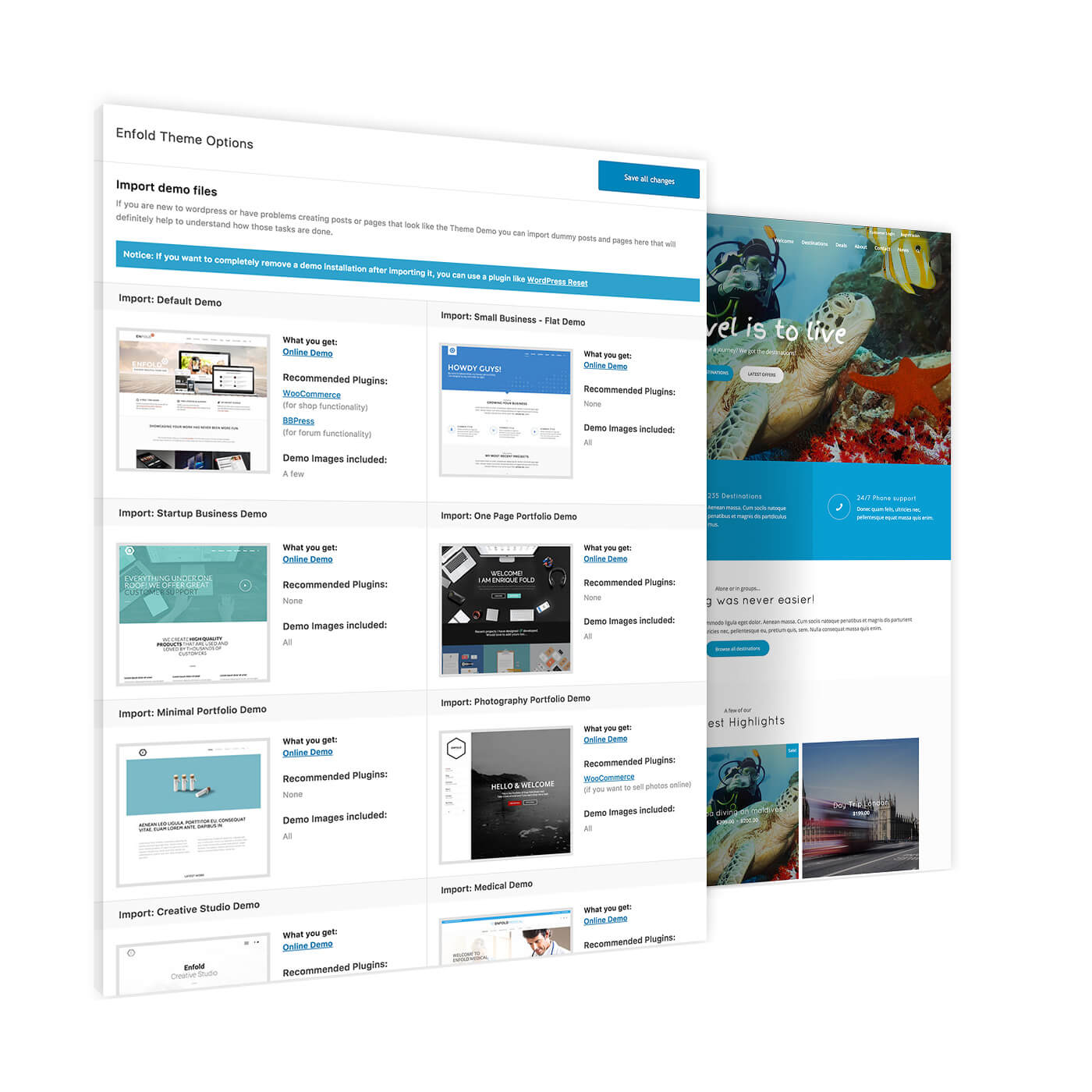 1
Click on one of the demo import buttons…
2
…and set up a whole site in less than a minute
One click setups made easy
For beginners it might be hard to set up a site the way our demos looks like.
The content import button does all of that for you and imports not only the content from our demo installation but also the settings (and for most of our demos also all images).
And of course there is more to explore.
Other noteworthy features are:
Hacemos la búsqueda personalizada, en base a tus gustos, tus espacios y las posibilidades que podemos ofrecerte.
Consulte: Formas de Pago / Entregas y Envios / Asesoramiento.